Delta debuts industry-leading international Main Cabin experience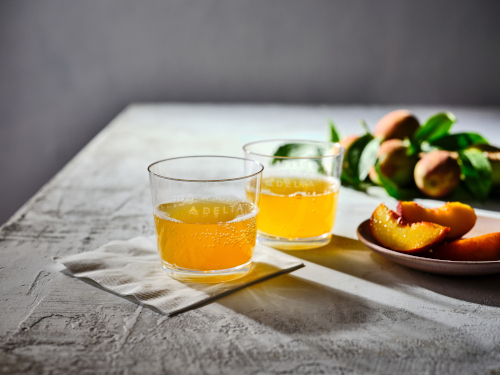 Delta is raising the bar on hospitality as its reinvented international Main Cabin service officially takes flight.
Designed to delight, the new service launching today worldwide features thoughtful touches like welcome cocktails, hot towel service, bistro-style dining and more.
"How we make every customer feel across their travel journey is extremely important to us," said Allison Ausband, Delta's Senior Vice President — In-Flight Service. "That's why our team designed this new service through the eyes of our customers – putting their ideas into action and giving them a delightful experience that exceeds their expectations. We want every customer, no matter where they sit on the flight, to know how much they're appreciated."
Since the beginning, Delta has had a design team comprised of more than 20 flight attendants who've been leading the charge, rigorously testing and refining the service along the way to get it just right. The airline tested this service on more than 1,200 flights – making it the longest-tested service in Delta's history.
The flagship service includes a multitude of thoughtful enhancements that are sure to delight customers throughout their long-haul flights, including:
A welcome cocktail to help settle in, bistro-style dining and elevated serviceware, and on-demand snacks available for the long haul.
"This is about rethinking the entire Main Cabin experience to wow our customers," said Ron Walk, a Portland-based flight attendant and design team member who's been involved in the service since the very beginning. "The thoughtful touches we've incorporated throughout are aimed at making connections with customers to show them how much they're valued."
Delta's reinvented Main Cabin experience has already received rave reviews from customers – with increased customer satisfaction scores on the routes it's been tested on over the past year.