UK Civil Aviation Authority looks to widen scope for assistance dogs on flights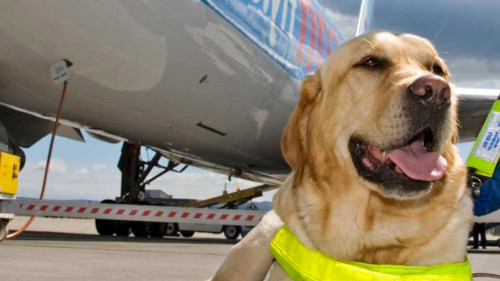 As part of its ongoing work to increase access to air, the UK Civil Aviation Authority is looking to review and improve regulations over the allowance of assistance dogs on flights.
The Civil Aviation Authority is seeking evidence to further assist its understanding of the issues faced by assistance dog users when travelling by air. The request also extends to airlines and airports, which are required by law to facilitate the carriage of recognised assistance dogs.
There is no current definition of an assistance dog within UK regulations, with a lack of formal clarity potentially causing limitations for passengers with reduced mobility when travelling by air. This call for evidence is seeking views on what is meant by an assistance dog, which assistance dogs should be allowed on board aircraft, and whether there is the potential to widen the number of authorised training organisations for recognising assistance dogs for air travel.
Matthew Buffey, Head of Consumer Protection at the UK Civil Aviation Authority, said: "The UK Civil Aviation Authority believes that everyone should have access to air travel, and that there should be no barriers to travel for disabled passengers.
"We are therefore seeking evidence to further assist our understanding of the issues faced by assistance dog users when travelling by air. Evidence supplied will directly influence future regulations, including the question of whether there is the potential to widen the number of authorised training organisations for assistance dogs for air travel."