Southampton latest addition to KLM's European network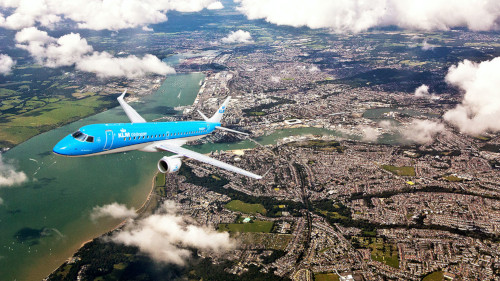 From 31st August, KLM Royal Dutch Airlines will fly daily between Amsterdam Airport Schiphol and Southampton, the largest city south of London.
The flights will be operated with the Embraer 175, with a capacity of 88 passengers. Southampton is the seventeenth destination in the United Kingdom for KLM.
The corona crisis has a major impact on European aviation. Demand and supply are changing more and faster than before. This means KLM needs a resilient network. By opening a new route such as Southampton, the loss of demand on other routes in Europe will be absorbed. In addition, KLM is strengthening its position in the United Kingdom.
KLM is in the process of slowly and carefully rebuilding the network. The number of destinations is growing rapidly, but the number of flights is still far from the old level. KLM has opted to first offer customers as much choice of destinations as possible. Opening Southampton fits in this strategy.
From 31 August 2020, KLM will operate daily flights between Amsterdam Airport Schiphol and Southampton. The Embraer 175 has 20 seats in Business Class, 8 in Economy Comfort and 60 in Economy Class.
Southampton is the third largest port in the United Kingdom and the largest cruise port in Northern Europe, with two million cruise passengers a year.