easyJet announces it will resume flights to Sharm el Sheikh this summer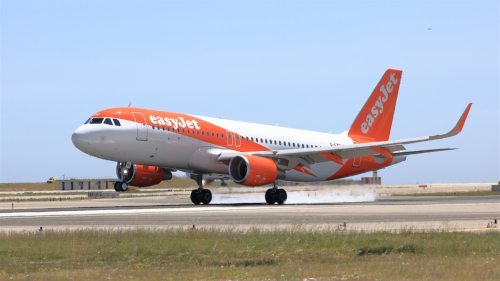 easyJet has announced it will resume flights to Sharm el Sheikh in Egypt for the first time since November 2015.
Following the recent lifting of government restrictions on UK flights to Sharm el Sheikh, easyJet will offer two flights a week to the famous Red Sea destination commencing on 7th June from Manchester and 30th September from London Gatwick.
Continuing a period of expansion at Manchester, in addition to Sharm el Sheikh, easyJet has also announced a further two new routes from Manchester which have gone on sale today. Flights to the Italian capital city Rome will operate three times a week starting on 7th June along with twice-weekly flights to Menorca with the first flight departing on 4th June. With Egypt proving popular in the North West, the airline is also extending its winter flights to Hurghada to operate year-round three times a week on Mondays, Wednesdays and Sundays with the first flight departing on 1st June.
Having invested in the region in recent years, easyJet now operates 70 routes and bases 19 aircraft at Manchester Airport offering customers in the North West a vast choice of destinations to explore throughout Europe and beyond. The airline expects to carry over 37,000 passengers on the new routes in the first twelve months which means that annually it will now fly almost five million passengers to and from the airport.
Ali Gayward, UK Country Manager, easyJet, said: "easyJet has seen significant growth at Manchester Airport over the last two years and has now carried 22 million passengers since operations began in 2008. In the past year alone, we have grown more than 17% driven by the basing of seven new aircraft which have enabled the introduction of popular new routes. Our investment has provided economic benefits for the local community including more jobs and so we are delighted to be continuing our expansion at the airport.
"We are looking forward to operating these flights this summer and adding them to an ever growing range of great destinations for our customers. The resumption of services to Sharm el Sheikh and year-round flights to Hurghada are both fantastic destinations for both summer and winter sun, with stunning beaches boasting crystal clear waters and great diving and marine life to explore, we know they will once again be a popular choice for our customers."
Stephen Turner, Commercial Director at Manchester Airport, said: "We are thrilled that easyJet is bringing these additional services to Manchester Airport, which will enhance the choice available this summer to the 22 million people across our wider catchment area.
"The return of easyJet's route to Sharm El Sheikh is very welcome and we are sure it will prove immensely popular with sunseekers all year round."