Ryanair launches new Bristol route to Brest in France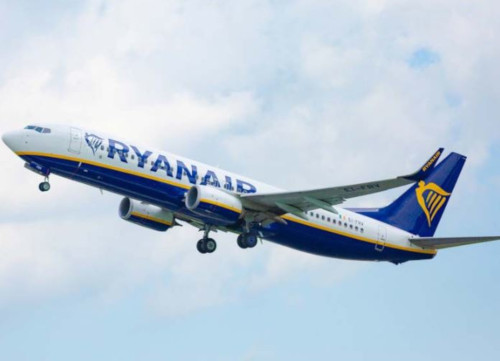 Ryanair has announced a new Bristol route to Brest in France, with a twice weekly service commencing in March 2020, as part of Ryanair's extended UK Summer 2020 schedule.
Bristol consumers and visitors can now book their summer holidays to France as far out as October 2020, flying on the lowest fares and with the greenest/cleanest major airline in Europe, with the lowest CO2 emissions..
To celebrate its new route to Brest, Ryanair launched a seat sale on its European network with fares from just £9.99 for travel from now until the end of January 2020. These had to be booked by midnight Friday 29th November, only on the Ryanair.com website.
Ryanair's Eimear Ryan said: "Ryanair is pleased to announce a new Bristol route to Brest in France, commencing in March with a twice weekly service, as part of our summer 2020 schedule. Customers in Bristol can now book flights to France as far out as October 2020."
Nigel Scott, Business Development Director, Bristol Airport said: "We are delighted with Ryanair's announcement adding a new service to Brest, France to the summer 2020 flight programme. This destination will compliment Ryanair's existing route network from Bristol Airport and provide customers in the region a wider choice of destinations available from their local airport. Brest will provide important business and leisure opportunities for customers throughout the region and provide further inbound visitor potential to key attractions in the South West region."